Parish Field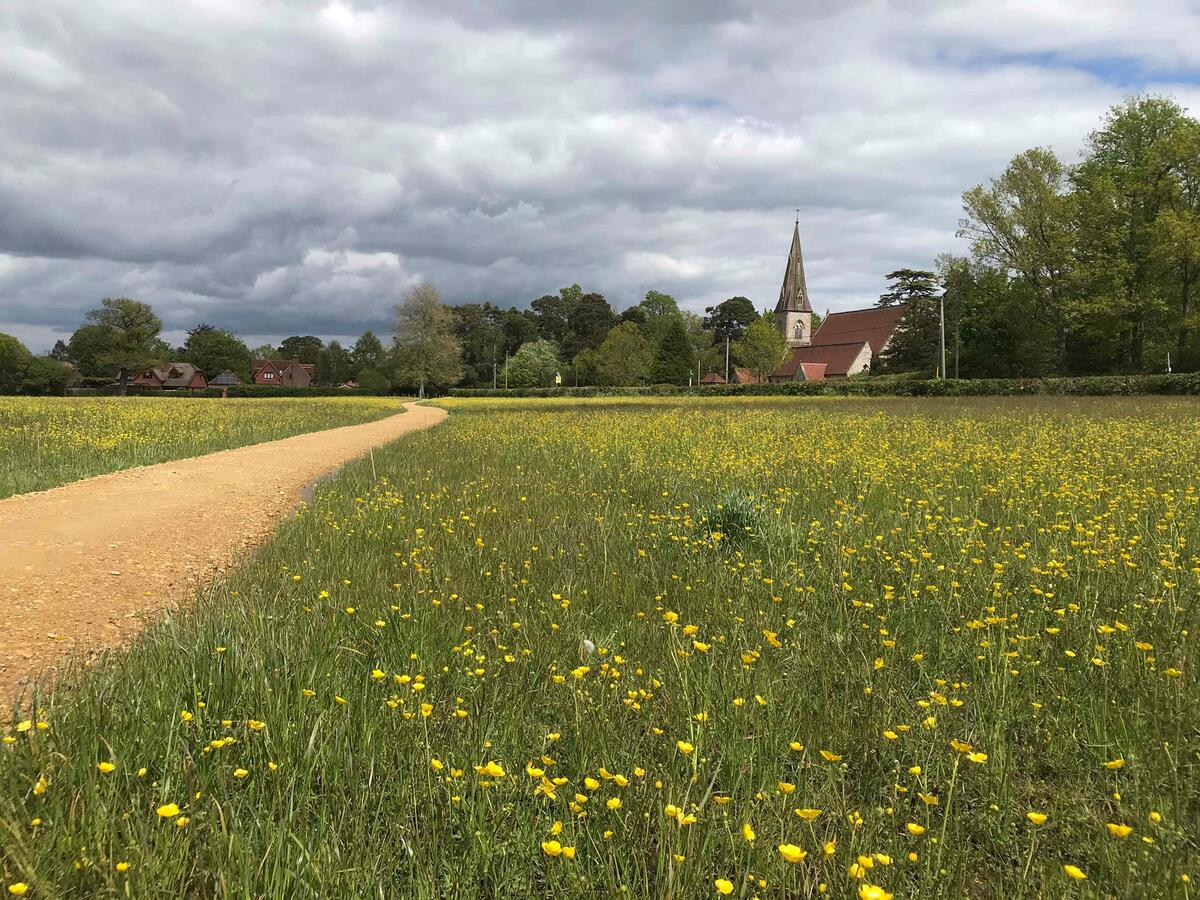 The Parish Field was gifted to EWPC by Eliot Cohen in 1959 in memory of his wife, Dulcie.
The covenant states that the land must not be used for anything other than:
"agricultural purposes and shall not erect any building or buildings whatsoever thereon but shall keep the same forever open and unbuilt upon".
In the spirit of this covenant, and to highlight to the Parish the wonderful vistas from the field to Wayfarer's Walk, EWPC opened the access to the Parish Field by way of a 'permissive path' in 2016. Access is permitted only during daylight hours.
In 2019 EWPC gained approval from Basingstoke and Dean Council to lay an all-weather path across the field. Views were sought from members of the public during a village market and an overwhelming majority supported the idea.
EWPC obtained a Local Infrastructure Grant to fund half of the cost of the path, the other half of which was funded by EWPC. Access across the field is possible all year round, making it a safe and pleasant walk for children to get to school and for many more people to get to the doctor's surgery.
Rules of the Path and Field
· Users must keep to the path at all times.
· Dogs must be kept on a short lead.
· Dog owners must clear up after their dogs and dispose of waste responsibly. This field's primary use is agricultural and any fouling can impact the mowed silage.
· No camping, fires or litter.
· No ball games, picnics, drone flying or other recreational use.
· Users must not tamper with any farm machinery, livestock or crops.
· Gateways must be kept clear and gates shut after use.
· Failure to observe these conditions may necessitate closing this path.
The path is not a public right of way and EWPC does not intend that it be dedicated as such.
Biodiversity
We have received the biodiversity report on the Parish Field that was undertaken late in 2020. Next steps are to work on the suggestions received. The report can be found below.